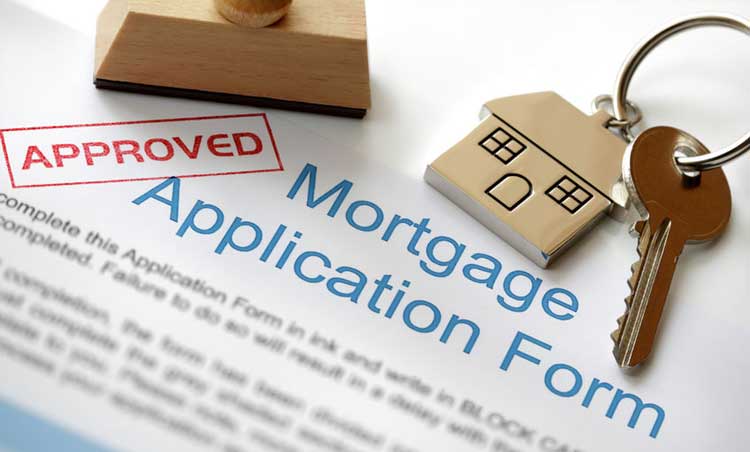 Semi-commercial mortgages are most often used by landlords or investors who purchase a property that is part residential and part commercial. Examples of these types of properties include pubs that have a self-contained living area attached to them, guest houses that have owner's accommodations, Houses in Multiple Occupancy that also have a retail unit as part of the building, and shops that have a flat above them, among others.
In many cases, a traditional residential mortgage or commercial mortgage cannot be used on these types of properties, so finding a commercial mortgage broker who works in semi-commercial mortgages may be key in securing funding to purchase the property.
How to Determine if You Need a Semi-Commercial Mortgage
Semi-commercial mortgages were designed for those properties that are considered both residential and commercial, such as the examples listed above. When making a decision about this type of property, it is important to note that the percentage of residential space versus the percentage of commercial space holds no weight in whether or not this type of product is needed – even if 80 percent of the property is residential space, a semi-commercial mortgage will still be required.
In the eyes of lending institutions, semi-commercial mortgages still fall under the umbrella of "commercial mortgages," hence a commercial mortgage lender will be needed to fulfil the request.
The only scenario of both a residential and commercial property where a semi-commercial mortgage would not apply is when the residential and commercial aspects of the space have separate entrances – for example, a property where the residential portion can be accessed without having to go through the commercial or retail portion.
If the access to the dwelling and the retail area are separate, it may be possible to secure two separate mortgages, one commercial and one residential. In order to make this determination and decide what path is best contact a knowledgeable mortgage broker like Jubilee.
What is the Loan to Value on Semi-Commercial Property Loans?
Semi-commercial property mortgage arrangements are available for both lease hold and freehold properties and lenders will generally grant between 65 percent and 70 percent of the property's purchase price or value.
Although this is the norm, some lenders will consider up to 100 percent of the property's value if the applicant has additional security to offer for the mortgage in the form of equity in other properties that currently have tenants and rental income.
Since they are considered "commercial mortgages" to lenders, they will still take into account the applicant's business plans, accounts, and profits when reviewing the application and ultimately approving the loan. Semi-commercial mortgages are available for a number of different applicant types, which can be beneficial for many individuals.
These mortgages can be applied for by limited companies, partnerships and sole traders as well as investors and landlords looking to expand their property portfolio. This is especially important for those businesses who are currently renting their retail space – if a business owner does not wish to stay within a rented property, he or she will have the option to purchase the property using a semi-commercial mortgage.
This can help retail business owners to continue operating their company without distribution out of the rented space while they work to purchase the property outright.
Loan Rates and Options
In the realm of semi-commercial mortgages, both owner-occupier and investment mortgages are available to applicants. This means that if an applicant is looking to purchase a semi-commercial property for the purpose of renting out to both residential and retail tenants or if they wish to purchase the property to fix it up and resell it, the semi-commercial mortgage will be available to help finance the purchase in both situations.
Some lenders for commercial mortgages will allow applicants an interest-only period, sometimes for a set amount of time and sometimes for the entire duration in the loan. This period often makes for lower monthly payments, which is useful for many investors or landlords.
Additional interest options are available to help create the best commercial mortgage package for any applicant. These options include interest and capital repayment options, which can help the borrower tailor their repayment period and amounts to fit their unique situation.
Also, fixed repayment schedules may be an option to help manage expenses and keep within the project's budget as well as repayment periods that can be spread over as long or as short a period as needed by the applicant. Having these additional options gives the applicant greater flexibility when it comes to arranging a semi-commercial mortgage and Jubilee can help secure the best commercial mortgage rates for their clients.
What Advantages Can Applicants Expect from Working with an Experienced Mortgage Broker?
As with any other type of mortgage or financial commitment, it is important to shop around to secure the best possible deal, rates, and repayment terms possible. There are a number of lenders on the market offering a number of different options for applicants, so the decisions can be difficult to make.
By partnering with a knowledgeable mortgage broker, like Jubilee, applicants can be assisted in narrowing down the options and choosing the right mortgage deal to fit all of their needs. Partnering with Jubilee can also help to streamline the application process – we can save you time filling out application forms and paperwork and help to get your mortgage approved quickly.