Most high-street Buy-to-Let lenders will not touch multiple occupancy properties.  However as of the middle of 2020, there are at least 9 lenders in the market place that have studied the risks of this type of lending and in the case of more experienced landlords, they consider the risk quite low.  This is evident by the rates they offer which can sometimes be very close to conventional BTL mortgage rates.
Also, some of those lenders offer loan-to-value requirements close to standard Buy-to-Let mortgages.
Please contact Jubilee today as some of these lenders are accessible through a broker only.
---
Enquire About HMO Finance Today:
---
When it comes to the logistics of an HMO Mortgage, or Houses in Multiple Occupancy, it can often be difficult to establish what is needed and how to go about obtaining this type of financing.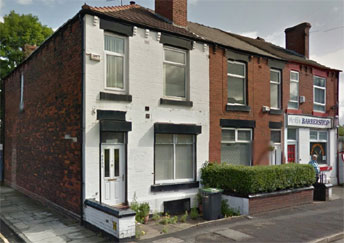 If you are feeling frustrated with the process, it is important to know that you are not alone and that a knowledgeable broker can often help steer the sometimes confusing waters with you.
At first glance, it can be hard to understand what mortgage option is right for your unique situation, which lender will be the best choice to partner with, and what exactly that lender is looking for when considering an application.
Here is some useful information to help shed some light on this confusing subject.
What is an Unlicensed House of Multiple Occupation?
In terms of houses in multiple occupancy or buy to let properties, there are two types – licensed and unlicensed. An unlicensed HMO is a property that is being let to three or more tenants that form a total of two or more households. These types of properties have tenants sharing common areas such as the kitchen, family room, and bathroom.
To help define this further, we need to look at what is considered a "household" – a family of five relatives living at one property is considered one household and would not qualify. Three students who are unrelated, each renting one room at a property would be considered three separate households – this property would then qualify as an unlicensed HMO.
Information on Mortgages for "Multi-Let" Properties and Unlicensed HMOs
As with many financing options, having a professional mortgage broker guide you through the process is always recommended. To begin, the property in question must have 3 to 4 tenants already living at the location or committed to renting out a room on the property.
Depending on which lender you are working with, some other details may come into play when getting the loan approved, such as not having locks on any internal doors, having up to standard common living areas, and having separate tenancy agreements with each individual renter.
A mortgage broker will generally have whole of market experience and be able to match you with a lender that will work with your unique circumstances.
What is a Licensed HMO?
Licensed houses in multiple occupancies become slightly harder to define. In general, the local authorities within a certain town have the ability to alter the definition to suit the location, making it impossible for there to be a defined benchmark of what a licensed HMO actually is.
Although there is no clear cut definition, the rule of thumb is that licensed HMOs are properties that are at least three stories high and have five or more occupants. These properties will also require a license in order to be let out to tenants. It is important to consult local authorities when looking to manage a licensed HMO property to ensure that the laws are being followed in order for the property to legally function.
---
Make An Enquiry Today:
---
Information on Available Mortgages
While the market for multi-let properties and unlicensed HMOs is vast, there is a more limited market for their licensed counterparts. Do not let this discourage you, however – although there are fewer options, there are still some great mortgage schemes available for licensed dwellings.
When we begin to move toward a more "commercial" type property, lenders will generally require more information upfront in order to make an educated decision on approving the borrower's application. It is also important to note that since the licensed market is smaller, financing is generally more expensive than for other property types.  Additionally, lenders will be looking closely at many other factors when considering the mortgage.
First, lenders will heavily consider the borrower's landlord experience when considering his or her mortgage application. Generally, the more experience and proven track record a landlord has, the better chance there is of the loan being approved with favourable terms.
There are a number of other criteria that lenders will look at for licensed HMO mortgages – the details on these items are best discussed with a mortgage broker as they can be numerous and often confusing for borrowers to understand.
A knowledgeable mortgage broker will become an invaluable asset for any borrower looking to secure financing for a house in multiple occupancies or Buy to Let property regardless if they are a beginner or seasoned landlord.
Lenders to consider
Aldermore Commercial
Paragon Mortgages – Must have a minimum of 3 Buy to let properties and 3 years plus experience as a landlord
Fleet Mortgages Must have 3 years experience as a BTL Landlord
Axis Bank (Max six bed-roomed properties)
Keystone
Cambridge & Counties the Pension Fund of Cambridge County Council
Interbay Commercial
Kent Reliance (Maximum 8 Beds)
Shawbrook