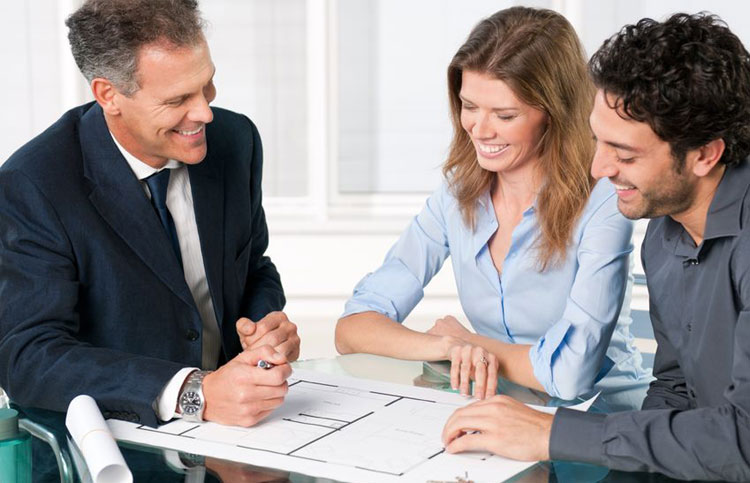 Consulting experts in the field of development finance is often the most beneficial advantage that developers can leverage when looking to fund their next project. Another advantage that should be utilised is seeking the assistance of the right loan broker or financing organization to help make sure you are getting the best possible lending deal.
Financing organisations, such as Jubilee, can help developers seek out, research and secure the funding they need to complete a large range of different projects including renovations, commercial and residential projects, new building projects, or conversions.
How We Fund Property Development Projects
Jubilee has developed many relationships with different reputable lenders and is able to secure exclusive financing deals for clients based on their unique needs. Having these relationships makes the financing process less stressful and easier to navigate for borrowers and developers who are looking to fund various projects.
Some of the standout features of our financing process, which includes funding that is released quickly, financing available within and throughout the United Kingdom, and a minimum funding amount of £50K with no maximum amount. In addition to these great benefits, our lender partners also offer additional borrowing opportunities throughout the project as well as offering competitive pricing.
Funding is Available for New Developers
When new developers are beginning in the industry, they sometimes need additional assistance when it comes to financing a project. In addition to funding assistance, Jubilee has the ability to help plan and shape a project's details to make the package look attractive to possible lenders.
Our knowledgeable team of experts has the ability to increase the profitability of a project as well as help to minimize the risks before taking the project to the table for lenders. A low Loan to Value, or LTV, is very important for new developers when they are making an initial financing request – low LTVs are very attractive to lenders and help to show that the project is low risk, making them more likely to extend financing.
In addition to the assistance provided by Jubilee, it is also a good practice for new developers to seek assistance from other industry professionals to help work out the details of their project. Consider soliciting the services of a knowledgeable project manager, qualified surveyor, or architect to help validate the development project.
It is also beneficial to seek out a contractor who is willing to do the work required to complete the project for one set price – this will help new developers avoid any unforeseen or unnecessary expenses, which is also very attractive to potential lenders. Having all of these components in place will help a new developer to secure the funding they need at a good price.
Funding is Also Available for Developers with Bad Credit
Jubilee also has the capability to work with developers who are having credit problems and will consider applications from those individuals with discharged bankruptcy, CCJs, and missed payments. Financing in this situation will cover projects that include renovations, conversions and new builds and financing can be arranged for up to 40 or 50 per cent of the project's final end value as well as 100 per cent of the project's build costs when the loan is less than 50 per cent of the Gross Development Value or GDV. Some additional key features of this type of financing include loans from £50,000 to £250,000, traditional terms up to nine months, and funds that are released quickly in as little as 14 days.
In many respects, lending for developers with adverse credit works much in the same way as normal lending when dealing with Jubilee. An important difference, however, is that developers with credit problems who apply for financing will be held to the first charge lending process only.
There are additional lending options available as well, including funding for plots of lands. This type of financing is available as long as the loan stays within the standard 50 percent of the Gross Development Value. If you would like more information about how Jubilee can handle development finance for those with credit problems, please feel free to reach out to our team of knowledgeable experts for assistance.
What You Need to Apply for Property Development Finance
When you are ready to apply for financing to fund a project, there is some key information that will need to be available during the initial consultation. To help make the application and approval process as seamless and painless as possible, we ask that you provide a track record and background as a developer, costs and timeline of the project, planning documents, amount of financing needed, account information Assets and Liability statements, and building regulation documents.
Additionally, personal identification information should also be readily available. All of this information will help our team of lenders decide which financing deals can be made available to you for your unique project.
If you are a new developer, there are some additional documents and information that will need to be provided in order for the representatives at Jubilee to find the best possible deal.
This additional information includes purchase price or the current value of the owned property, breakdown of all costs and timeline of the work to be done, expected end value of the project, planning permission documents, building regulations, and details associated with planning restrictions or Section 106 if applicable.
This information will help our team properly assess and understand your project, which will help them to make more educated decisions when it comes to approaching lenders and securing financing.
Starting a new development project is stressful for developers. Making sure that project plans are on point, all permissions are given, no regulations or laws are broken, and gathering the right team of builders and permits is stressful enough, but when this is added to financing a project, it can be completely overwhelming.
Jubilee understands this stress and has worked to build relationships with lenders who are willing to work with our developer clients. When a project is planned, specified and priced out properly, it is much easier for lenders to say yes to funding these projects. Jubilee can help developers present their projects in the best possible light and help to secure the funding they need and want with great deals that are a perfect match for each unique project's needs.