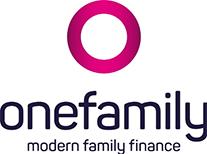 Key points to note:
Three types of equity release schemes available with One Family Equity Release
One Family are voluntary members of the Equity Release Council
Fixed rates of interest available
Flexibility to repay on your terms
No Negative Equity Guarantee
Downsizing Guarantee applicable after five years (subject to new property meeting the One Family criteria for properties they accept)
Read through our One Family review to find out if it's a funding option worth considering. A requirement of One Family Lifetime Mortgage products is that you must get advice from a specialist equity release advisor. Jubilee can walk you through the steps from application to approval, tell you all the fees involved and compare One Family to the other 88 other lenders currently offering competitive equity release products available across the whole of market.
Equity release is Fast Growing, Very Competitive with a Huge Range of Deals Available.  Contact our Team for Expert Advice Tailored to You!
One Family Equity Release Review Continued…
One Family are a mutual between Family Investments and Engage Mutual, which began trading under the new brand name 'One Family' in 2015. They are a community-run financial services provider, run by its members for its members. There are no shareholders to satisfy. They are trusted members of a number of organisations including the Equity Release Council and the Financial Stewardship Council.
More notably, One Family only provide the financial products and not the advice; therefore all the equity release options from One Family are only available through partner intermediaries. This ensures customers get sound advice on all available options to release money tied up in properties.
Just one year into the new brand launch, appealing more broadly to family finance, One Family announced their plan to launch into the Lifetime Mortgage market with an innovative product offering to meet the financial needs of their niche customer base – homeowners over the age of 50.
Lifetime mortgages, also known as Equity Release schemes are used by older workers nearing retirement as well as those in retirement looking to increase their income. Property wealth accounts for the majority of personal wealth and as a form of increasing income. Releasing money from property is second only to personal pensions.
While all products available from One Family are designed for the Over 50s market, the Equity Release Schemes are only suited to those aged 55 and over.
Eligible customers have three options to choose from, each requiring advice from a certified financial advisor before you can apply, ensuring you're only applying for the product that's right for you.
The 3 Equity Release Options from One Family
Interest Roll-Up Lifetime Mortgage
The Interest Roll Up option provides a lump sum payment based on a minimum borrowing of £10,000. Interest is added monthly to the amount released, which will be based on your age at the time of application, the value of your property and whether you're borrowing as a joint or single applicant.
The lump sum is repayable only upon death, or after you (or your partner if you're on a joint application) move into long-term care, at which stage your property can be sold, the loan sum with interest repaid and the remaining funds released to your estate.
Voluntary Payment Lifetime Mortgage
The Voluntary Payment option is similar to the Interest Roll Up option with the only difference being, you can make voluntary payments up to 10% of your total loan value per year, penalty-free – no early repayment charges.
The 10% repayment can be paid as a total one-off annual payment, or you can choose to pay at smaller amounts more frequently, such as 2.5% every three months. As long as you don't repay over 10% of the original loan amount within each year, there are no charges for early repayment, nor is it mandatory to make the repayments. It's only there as an option if you want to lower the total cost of the loan, so there's money available for beneficiaries of your estate.
Interest Payment Lifetime Mortgage
As an alternative to the above two equity release options, One Family give you a choice to repay some or all of the accrued interest each month, with a minimum payment of £25. If you want to repay the whole interest accrued each month, it needs to be stated in your plan from the start. Otherwise, it'll only allow a partial interest payment each month without any charges being incurred.
Inclusive Extras with All One Family Lifetime Mortgages
Flexibility to switch between products, either releasing a lump sum one-time payment or through drawdown, letting you apply for a loan with a minimum £10,000 and releasing funds in stages. As an example: A £10,000 Lifetime Mortgage released over four years at £2,500 each year could be used to pay for site fees to keep a new caravan site for the next four years, giving you somewhere to escape to whenever you like.
Using drawdown, the only interest you pay on the loan amount is calculated from the date the money is released. Not the date of your loan approval. Drawdown lowers your total interest repayable, as the interest is only paid when money reaches you. Not before it's requested and released.
Fixed interest rates and variable interest rates are available on all One Family Lifetime Mortgages.
A downsizing guarantee kicks in after five years, allowing you to sell your home, move to a different property and repay the loan amount free from early repayment charges. Alternatively, the Lifetime Mortgage can move with you, provided it meets the One Family criteria on property requirements for security.
No Negative Equity Guarantee – Never owe more than your property's worth. This guarantee is a mandatory requirement for all members of the Equity Release Council.
The Eligibility Criteria for One Family Equity Release Products
There are only a few key criteria you have to meet to be eligible for a Lifetime Mortgage from One Family
Minimum home valuation of £70,000
Minimum age requirement is 55 years old
You must get the advice from a specialist equity release advisor to ensure the product you apply for is suitable for your circumstances.
The first two rules to be eligible is something you'll know. The third is where Jubilee can help you even more.
Compare All Equity Release Schemes
 The team at Jubilee are all experts in equity release, are independent and can compare the whole of market, which at time of writing, includes 88 providers UK wide, all with varying products, each competitive and with attractive interest rates with a wide variety of guarantees. The most notable being the no negative equity guarantee.
We take the time to listen to what you need, tailor our search criteria from all lenders offering various products to release the wealth you have tied up in a property to find the most cost-effective borrowing solution based on your circumstances.
We talk with you about all your options, give you the lowdown on what's hot, what to avoid, advise on the most competitive deals available. We ensure you know about all the costs, including surveyor costs, home valuation reports, legal fees, arrangement fees, early repayment charges and any extra fees that could find their way into your product offering, guaranteeing you find the best solution for you and your family.
Does OneFamily do Equity Release?
Yes, OneFamily does equity release at 1.86% APR. OneFamily Equity Release has a loan to value (LTV) of 55%.  They do great lifetime mortgage advice too.
Does OneFamily do Equity Release Under 55?
Yes, OneFamily Equity Release Under 55 is 1.83% APRC.  Onefamily advice will help you with this product.
Does OneFamily do Retirement Mortgages?
Yes, OneFamily Retirement Mortgages are 2.14% MER.  These are very similar to a traditional interest only mortgage.
Does OneFamily do Pensioner Mortgages?
Yes, OneFamily Pensioner Mortgages are 1.95% APRC.
Does OneFamily do Equity Release?
Yes, OneFamily Equity Release is 2.17% MER.  There are no monthly interest payments.
What are OneFamily rates for equity release?
OneFamily rates for equity release are 1.92% MER.  A onefamily adviser will be able to discuss fixed rates with you.
Does OneFamily have positive reviews for equity release?
Yes, OneFamily reviews are splendid for equity release.
Does the OneFamily equity release calculator show the loan to value?
Yes, the OneFamily equity release calculator shows a positive loan to value of 75%.  There are many payment options.
Does a OneFamily equity release advisor charge a large fee?
No, OneFamily equity release advisors are free.  All onefamily lifetime mortgages are fee free.
Does One Family do home equity loans?
Yes, OneFamily home equity loans are 2.01% APRC.  You can ask a one family equity release adviser.
Does One Family do home equity lines of credit?
Yes, OneFamily home equity lines of credit are 2.03% MER.  You can use this product to help your children or other family members onto the property ladder.