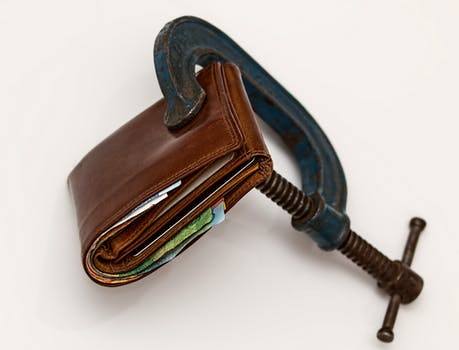 Credit is much more difficult to obtain than it was several years ago but it is still easier to amass debt than to repay it. As of February 2012 ended, outstanding personal debt within the UK stood at £1,457 trillion, which equals £29,671 per adult resident, on average.
To put it in even more understandable perspective, the amount of outstanding UK personal debt equalled 123 percent of average UK earnings.
High Percentage Of People In Debt
According to a survey recently conducted by the Co-operative Bank, 70 percent of people residing in the UK have some debt problems and 29 percent are not equipped to handle these issues. Debt affects UK residents young and old, with some older generations suffering for many years.
Of the survey respondents, 22 percent said their debt situation had existed for more than five years. Half reported that their debt had increased during the previous 12 months.
Research from Prudential revealed that ten percent of the UK residents planning a 2012 retirement are deferring this decision, 68 percent saying that retirement has become unaffordable. Even the younger generation is ill-equipped when it comes to managing personal finances.
Of full-time students between 16 and 18 years of age, 51 percent informed Chartered Insurance Institute that debt is a situation experienced by everyone.
Based on these statistics, you have a lot of company if you are in debt. However, no safety is provided by these numbers. To prevent the financial situation from getting worse, swift action is necessary. There may be several debt management solutions available to you at this point.
If you wait to deal with your financial issues, the solutions may be limited and much more restrictive. Jubilee Debt Management professionals will help you handle your debt so you can live without worrying about severe consequences.
How To Get Started
You are not required to have a savings account balance to manage your debt. However, once the debt is under control, you should be able to save money for unexpected situations. Avoid becoming part of the 20 percent of Brits with no emergency savings, per the Co-operative Bank.
At all costs, refrain from joining the 21 percent with no savings whatsoever, as reported by uSwitch. Instead, put yourself in the enviable 31 percent who contribute to a savings account monthly, according to the Co-operative Bank.
Jubilee Debt Management has a solution for you whether you are trying to repay one loan or struggling to make payments to dozens of creditors. The most effective debt management solution is based on the personal financial situation. A Jubilee debt expert will conduct a financial review, determine whether an element of debt write off is appropriate for your needs, and suggest how to do this. Begin the process by contacting us and providing the requested financial details.
Different Ways Of Writing Off Debt…
The two most commonly used debt write-off methods used in England and Wales are Individual Voluntary Arrangements (IVA), and bankruptcy. Read the following information to learn about each one. You may also wish to learn about Debt Relief Orders. Then, contact us so we can help you to determine which solution is best for your situation.
IVA—Individual Voluntary Arrangement
A formal program called an IVA, may enable write-off of unsecured debts where debts total around £8,000 or more. The Trust Deed is an equivalent debt management solution for residents of Scotland and also enables the write-off of debt where the debtor owes £5,000 or more. Learn more about this method for handling debt by reading our site, then contact us for help determining whether it is right for you.
Bankruptcy
Sometimes seen as being the last resort for debt management, bankruptcy may be the only choice for some people and the best choice for others. Bankruptcy can be used to write off unaffordable unsecured debts including utility bills, unpaid taxes, credit card balances, unsecured loans excluding student loans, and County Court Judgments. Though bankruptcy is complex, Jubilee debt management professionals have the skills to advise you on this process without issue.
Debt Solutions That Don't Involve Write-Off…
DMP—Debt Management Plan
Debts can be informally handled with a DMP. This plan is sometimes used by people who experienced a temporary income decrease due to issues like redundancy or illness or who are seeking a short-term debt solution. It requires the debtor (often via an intermediary) to negotiate repayment arrangements for debt directly with each creditor. A DMP is not legally binding and creditors need not agree to participate. Jubilee Debt Management provides assistance with DMP establishment.
Debt Consolidation Loans
Some people pay off unsecured debts with a debt consolidation loan, leaving themselves with only this loan to repay. The interest rate on this loan might be lower than credit card interest rates and the potential for an extended payment period might make the repayment even more affordable. After repaying the consolidation loan, the individual is potentially left with no unsecured debts. Let Jubilee help you identify whether an inexpensive debt consolidation loan is available to you.
Every area of life can be impacted when financial difficulties exist. A small shortfall in income that causes a single late payment for a credit card bill can develop into a regular habit of falling short with mortgage and utility payments. Soon, quality of life is in jeopardy and failure to address the issue can have severe consequences like homelessness. Rather than letting the situation become so dire, contact us for assistance managing your debt.
Feelings of embarrassment prevent many people from getting help with their debt issues. The debt experts at Jubilee approach the process in a professional and objective way. They discuss the situation, gather facts, and make suggestions without any judgment entering the situation.
Confidentiality is maintained throughout the process and there is never an obligation to use the recommended debt management solutions. Read the wealth of information on our site and contact us. After a no-obligation consultation with one of our debt management professionals, decide how you want to address your debt.
There is no better time to consider options that might write off debt than the present. Putting off this task will make things more difficult. Let us recommend ways to manage your debt and provide assistance throughout the process. This approach prevents you from having a few debt management options at your disposal.
Soon, you will be managing bills without falling behind and resting easier at night. Life will be much less stressful if you prevent yourself from being included in UK debt statistics.