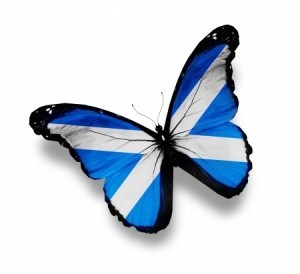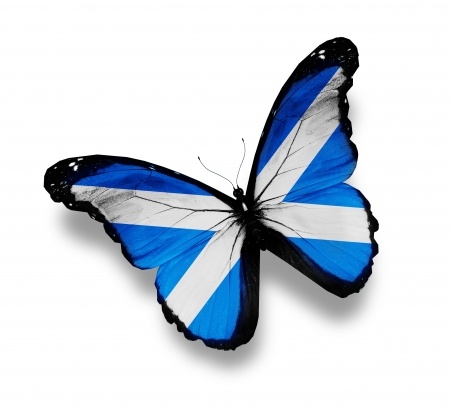 Trust Deeds were introduced in 1985 by the Government as an alternative to sequestration (bankruptcy) and are formal voluntary arrangements, using the Bankruptcy (Scotland) Act 1985.
Basic Trust Deed Criteria:
You must be a Scottish resident or have left Scotland only recently
You must be unable to continue fully repaying your debts.
Minimum debt level £5,000
Unsecured debts, typically credit cards, Loans, Store Cards, Bank Overdrafts, (excluding student loans) Council Tax Arrears can be included.
The minimum monthly repayment contribution is often set at £100.
The Trust Deed can only be administered by a licensed Insolvency Practitioner (IP) who will act as a Trustee and communicate/negotiate with your creditors acting on your behalf. You will pay an agreed amount over typically 48 months and after this time period ends (and you have completed all obligations) you will be 'discharged' and your outstanding included debts will be written off.
Once the proposal is drafted, the experience and knowledge of the insolvency practitioner should ensure that the acceptance criteria of the major banks are complied with. If the creditors still do not accept the proposal, then the trustee may still be able to negotiate your case to get it accepted.
Will I lose my home?
Your recommended provider will establish whether or not you have any too much equity in your home as a part of their initial assessment. If you do have equity, then you will be asked whether it will be feasible for you to raise this sum, perhaps with the assistance of a relative or via an extension to the trust deed term.
There are alternative solutions such as Debt Arrangement Schemes which may be more suitable should you have too much equity to make the Trust Deed viable. Your Trustee will establish this prior to signing.
Will I ever get credit or a Mortgage again?
When you enter into a Trust Deed you will generally find that your credit rating is significantly affected. After your arrangement has been complete and you have been formerly discharged, you will find it more difficult to get obtain credit for at least short to medium term after its completion. You may need to take actions to rebuild your credit rating.
Will my details be published in my local newspapers?
No, your Trustee will only put details of your Trust Deed in the Register of insolvencies.
Is A Protected Trust Deed like an IVA?
Yes it is quite similar. The Trust Deed is often described as the Scottish equivalent of an IVA in Scotland, and is only for residents of Scotland and usually lasts for four years', An IVA is for residents of England, Wales and Northern Ireland. A typical IVA would last for typically five years (sometimes six) and have similar workings.
Who can set it up?
Only a licensed Insolvency Practitioner can set up and administer them.
Does it matter which company I use?
Some insolvency companies do not readily offer home visits which we consider to be very important. It's clear that customer feedback on the various firms in the market varies widely.
Is a Trust Deed a loan?
No it is a voluntary action which allows you to come to an agreement with your creditors to repay only what you can afford. No credit checks are required and your offer of repayment is based on what is realistic and reasonable for you to repay.
Because you're expected to pay what you can reasonably afford your expenditure will be restricted during the term of a trust deed in Scotland.
Will I be credit checked before acceptance?
Not usually. Since you will not be borrowing any money, there will generally be no need for a credit search.
Can I enter a Trust Deed if I already have Court Action against me?
Yes. Entering into a Trust Deed is not prohibited if you have court action against you. If you are facing court action we strongly recommend taking advice as soon as possible. Your choices may become restricted after legal action has progressed.
If I am a homeowner, will I have to release equity in my home?
Depending on the equity you have in your home you may have to release equity in your home into the Trust Deed, usually as part of the final settlement. It's therefore important for homeowners with equity to have a carefully established plan to deal with the equity when the time comes.
Does it make a difference if I am a homeowner?
No. It makes no difference whether you are a private tenant, homeowner, council tenant or if you are still living with your parents.
Do I have to tell my partner?
It is a private arrangement between you and your creditors. It is advisable, where possible to share this with your partner for your own peace of mind. You may need to check that you have no joint debts or that someone has acted as a guarantor on your behalf. If you have any joint financial arrangements your partner may be made aware. Trust deeds are recorded on public registers.
Does it cover all of my debts?
No. They can only cover your unsecured debts and some types of arrears. This is usually things like credit cards, bank overdrafts, store cards and personal loans. It will not cover most student loans.
Debts that aren't covered will remain your liability to repay.
What is the difference between a secured and unsecured debt?
A secured debt is a debt secured against an asset that you own. Typical secured debts will be a mortgage, a secured loan, car HP etc. An unsecured loan is any loan not secured on an asset such as a bank overdraft, a personal loan, a credit card, store card etc.
Do creditors have to accept a Trust Deed?
No. Your creditors do not have to accept, but it will only fail if creditors representing either over 33% in total debt value, or over one half in number; object in writing within five weeks of your trust deed being proposed.
A large number of UK creditors have their insolvency debts handled by specialist agencies and your Trustee will normally only propose your Trust Deed in line with current guidance.
In the event that your trust deed did fail you will always be advised on what to do next and also on other Scottish debt solutions such as the Debt Arrangement Scheme or sequestration.
Will the Trust Deed prevent my creditors taking further recovery action?
Yes. Once a Trust Deed has become protected (PTD), you are protected from all further recovery action by your unsecured creditors provided that you keep up the terms of the repayment.
How long will it last for?
This can vary, but it usually lasts for 4 years. It may be extended if you are a homeowner with equity or if during the agreement for example, you fell pregnant and were unable to keep up repayment whilst on maternity leave – your trustee could extend the length of your agreement to reflect any period of reduced payment.
What happens if I just stop paying my agreed contribution?
If you fail to keep to the arrangement, your trustee has the right to freeze your bank account and even to apply for you to be sequestrated.
How are the Trustee fees collected?
The fees that the Trustee charges are collected from the payments you make into the nominated account and you will normally have no other fees to pay.
How long does it take to set up?
Signing can take as little as a few days, however the creditors will have 5 weeks to respond to the formal proposals.
Will interest and charges be frozen while being set up?
No but any such interest and charges will be included in the Trust Deed if it is approved and becomes protected.
What happens if the Trust Deed is not approved?
You will have to come to an informal arrangement with you creditors to repay your debts or consider sequestration.
What does it mean when a Trust Deed becomes "protected"?
This means that no further action can be taken against you by your creditors for recovery of the money you owe them. Lenders accepted the proposal that your trustee has made to your creditors.
What am I committing myself to if I sign?
You are entering into a contract to repay your debts, usually at a reduced rate. As such you agree to:
Co-operate with the Trustee
Pay the agreed monthly contribution
Advise the Trustee if your circumstances change
Advise the Trustee if receive any unexpected windfalls
What If My Creditors Do Not Accept The Proposal?
Remember not all creditors need to agree to the repayment proposal and should the creditors to the value of 67% of the total debt agree to the proposal (or more than half in number), the others are still legally bound by its terms regardless.